Stones are prayers in here
A bridge over the Mekong river, and a monastery over the side. Prety dry over there... After my adventures thought Laos It was emotive to met Naga (the Mekong dragon) again.
The view on the other side of the valley. the Distances are huge and it takes a few days to adapt to the fact it takes sooooo long to reach the places you see.
People like axe work on those forums... how about that???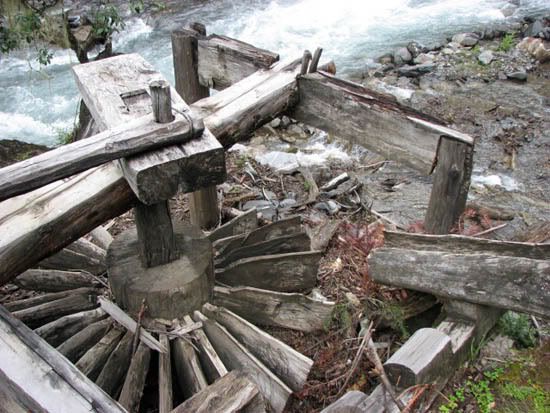 One of our camp sites, a holowed pine base and fern as bedding...
and my guide, proving they you don't need to be hairy and stinky to be a good guide
the mountians... but that trip was too busy and cloudy to take much pictures.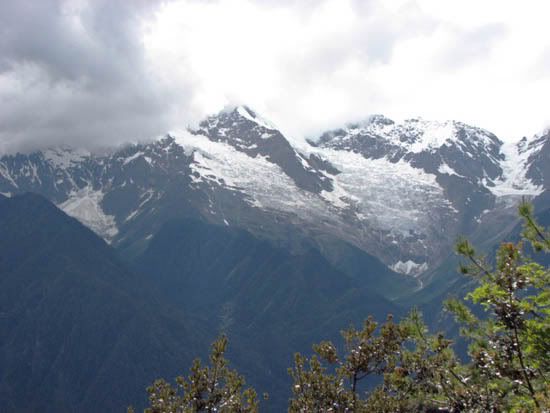 A village on the distance. Those big houses are the traditional Tibetan houses, big enough to keep their animals indoors during the winter months. Inside they are pretty impressive, specially the guest room, but normally I'm too busy drinking, eating and trying to make sense of the conversation to even attempt to take a picture.
Then are those small huts... We used them for shelter under heavy rains during following other trips.
Rivers can be terribly impressive... this one keep me distracted enough to miss on what was coming ahead!!!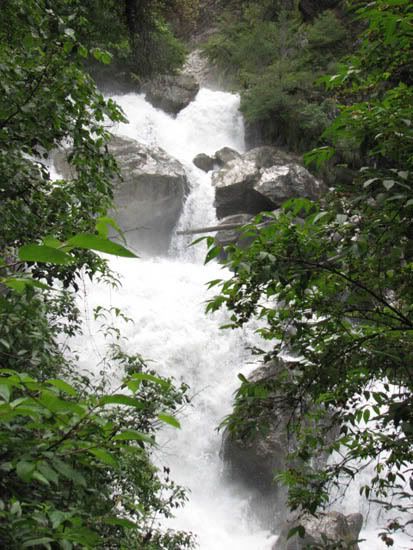 After a few hours following an impressive canyon, the river had a channel... distracted and wondering who the hell would need water on those remote areas, I find myself in here: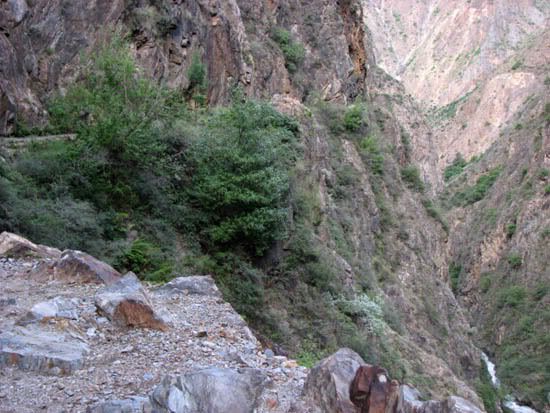 the path get's soooooo narrow (only a few spots where I had the nerve to take pictures), a channel on one side, and a roaring precipice on the other... GREAT!!! Path is a big word, since what you see is mostly magically balanced rubble, and the fast flowing water doing is best to regain freedom. Hour after hour of precarious progress, and the sunset was underway.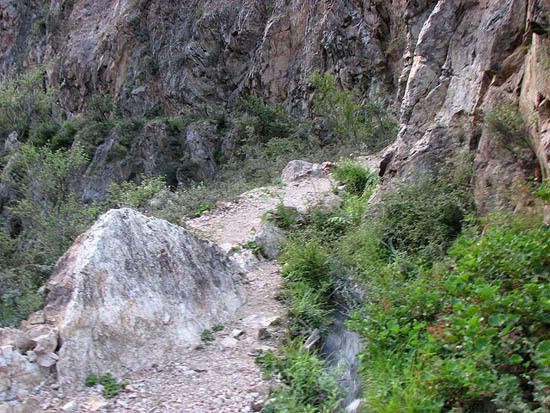 Finally we could see the Mekong river... but this only means a few more hours of progress.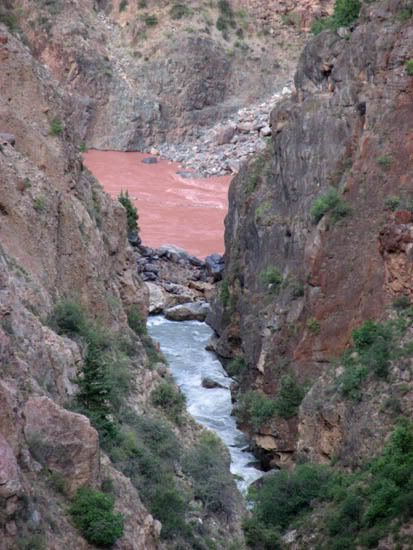 We got out of the canyon before the nigh, but even if it become less precarious, the path keep going along the Mekong until well passed mightnight when we finally found a platform wide enough to sleep. The village was another 2 hours away, but we left that for the next morning.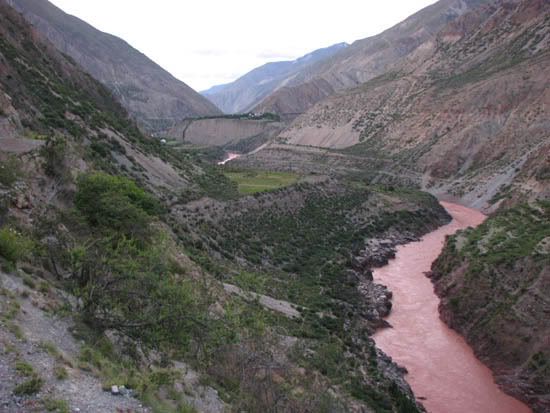 Time to enjoy a local restaurant. Ordering is easy: you choose your food from what you see...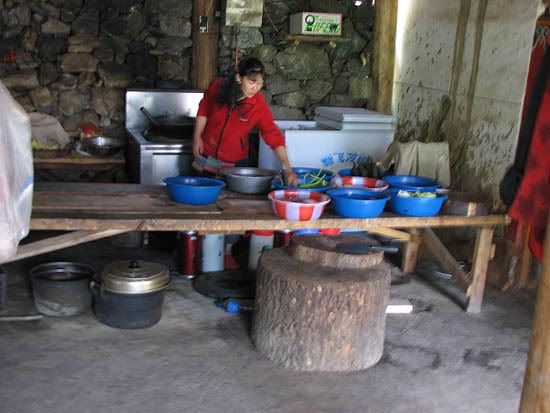 And after a hot bath on a natural spring, we where of for 3 days of busses and guest houses to rejoin our base, and prepare the next trek.