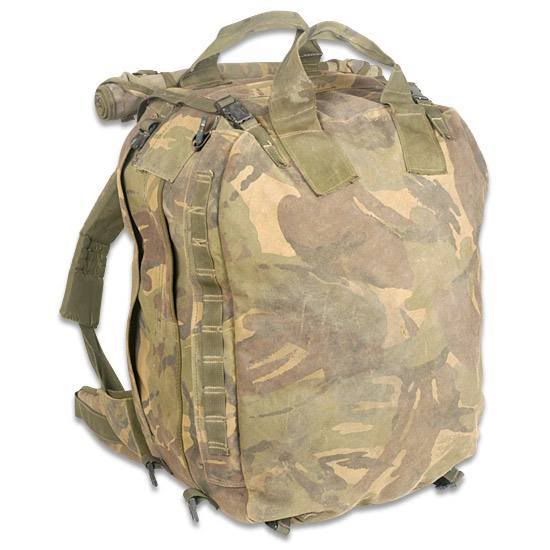 http://www.cheaperthandirt.com/MIL2114-1.html
Cheaper Than Dirt is selling a really nice British military surplus backpack for $20. I bought one last week and I was really impressed.
The pack is fairly large (20" x 15" x 9" but has zippers to reduce the size by half. It is made of nylon canvas. It is pretty light weight for a military pack. It is top opening. It has aluminum stay support structure, good shoulder belts and a good padded waist belt. It has straps top and bottom to tie on additional gear. It has a flap which will cover the shoulder and waist belt and make it into a duffle bag. It has two heavy handles at the top for hand carry. My bag looked almost new. It was missing one half of the waist buckle and I will have to replace that.
I would like to see what supplimentary bags the British attached to this bag. Maybe someone will know.
Thanks,
David Enoch